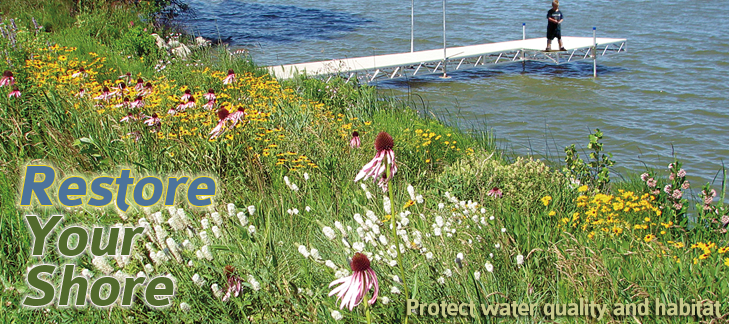 Restore the Shore
Restore the Shore (RTS)
Welcome to the HC COLA 2018 "Restore The Shore" program.
The RTS program allows HC COLA members to place small quantity orders for high quality, low cost tree, berry, and shrub plants.
To participate:
INDIVIDUAL HC COLA MEMBERS
• Please download and print the
2018 order form for individuals
.
Only 2018 order forms will be accepted.
•
Click here for instructions
to place your order.
• The deadline to order is Ocyober 23rd
, 2017
• Plants will be ready for pickup around the first week of May 2018.
LAKE COORDINATORS
• Your packets were distributed at the September 28, 2017 HC COLA meeting.
If you did not receive one:
PLEASE CONTACT:
Theora Goodrich
(218) 652-3130
or email:
tdgoodrich
@
mac.com
for your coordinator packet
This program is a partnership of HC COLA and HSWCD
Restore Your Shore is a powerful tool for shoreland owners and professionals to use in implementing shoreland restoration and protection projects.

Wonder how you shore is currently doing?
Find out with
Score Your Shore
, a tool for landowners to evaluate the habitat on their lake lots.